Rebus Puzzle with Answer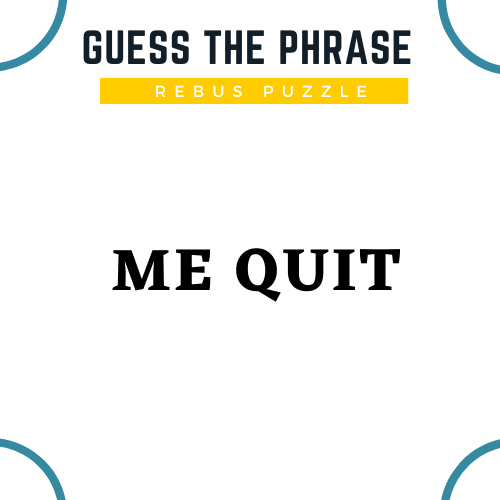 Can you guess the answer the above rebus puzzle? Share your answers in the comment section below.
ANSWER
'QUIT FOLLOWING ME'
Explanation
In the above image, the word 'QUIT' is followed by the word 'ME".
'Quit Following Me' is a funny image of human evolution usually used for the purpose of printing in T-shirts, cups, etc.