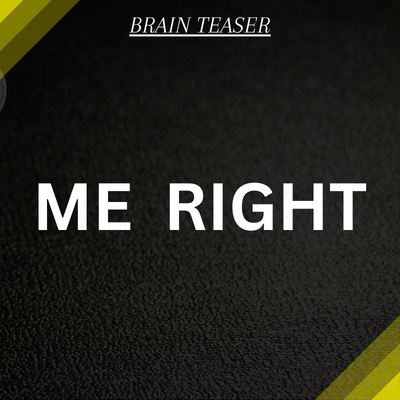 ME RIGHT
Can you rise to the challenge of this brain-teasing rebus puzzle? Within the hint words "Me right," lies a well-known phrase waiting to be discovered. Put your wordplay skills to the test and see if you can solve it!
Scroll down to see the correct answer!
ANSWER

RIGHT BESIDE ME
Explanation
The word 'RIGHT' is just beside the word 'ME' and thus we can interpret the correct phrase as 'Just beside me'.