This is a tricky rebus puzzle and you are a genius if you could solve this by your own…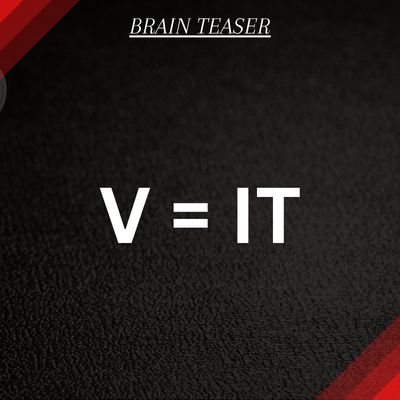 V = IT
Scroll down to check the right answer for this brain teaser.
ANSWER

VISIT
Explanation
In the hint the there is 'equals' sign between 'V' and 'IT'. The 'equals' sign can also be read as 'is'.
So the correct answer can be interpreted as 'V' is 'IT' and this can be read as "VISIT".