Can you solve the below rebus puzzle?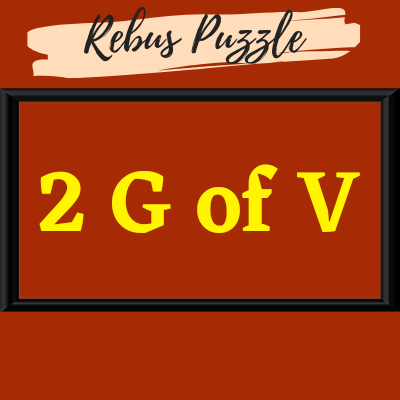 The 2 G of V
This is one of the hardest rebus brain teasers. Not everyone will be able to guess it right unless they have knowledge of some English literature.
ANSWER
2 Gentlemen of Verona
Explanation
The 2 Gentlemen of Verona – is a comedy by William Shakespeare.
This work of Shakespeare is believed to be written during the period of 1589 and 1593.