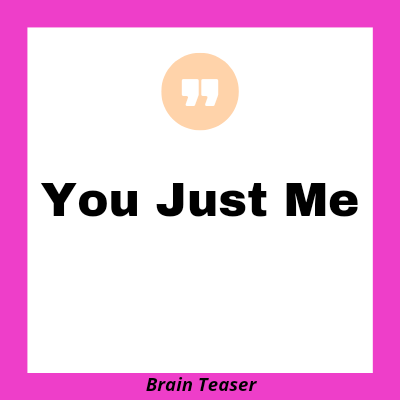 Guess the correct phrase..
Look at the image hint given above, which is a rebus puzzle. Decode the correct word or phrase from the above hint.
Scroll down to check the correct answer..
Answer
"Just between you and me"
Explanation
In this rebus picture, the word 'Just' is written between the words 'You' and 'Me'.
So the correct answer is 'Just between you and me'