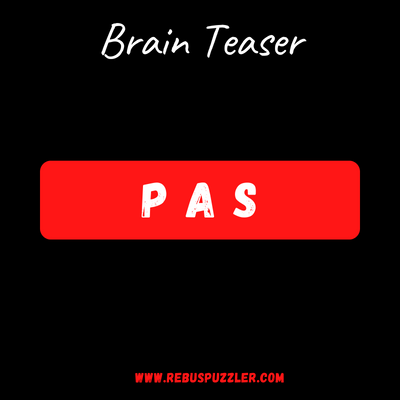 This is one of the trending rebus puzzles in the internet.
P A S
From the above hint, can you guess the correct word or phrase. Submit your answer in the comment section below.
Scroll down to check the right answer.
ANSWER

INCOMPLETE PASS
Explanation
There is the letter 'S' missing in the hint 'PAS', so we can guess the correct phrase as 'Incomplete Pass'.
The meaning of the phrase 'Incomplete Pass' is related to Gridiron football.
In Gridiron football, an incomplete pass means that a legal forward pass hits the ground before a player on either team gains possession.