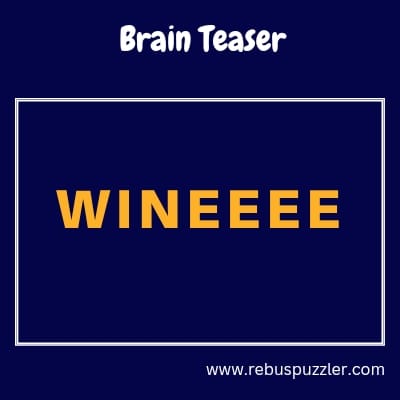 WINEEEE
Can you find the correct word or phrase from the above given hint?
Hint: Split the hint into two and try to guess a phrase.
ANSWER

WIN WITH EASE
Explanation
In the given hint image the word 'WIN' is followed by 'EEEE' or E's – This can be pronounced as "Ease". So the correct phrase can be interpreted as 'Win With Ease'
The meaning of the phrase 'Win with ease' means to win without any difficulty.