Rebus Brain Teaser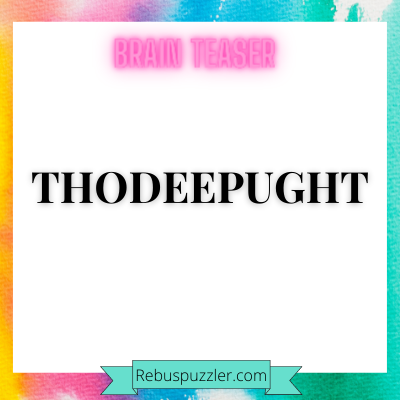 THODEEPUGHT
Can you solve the above tricky rebus puzzle? The answer might be a word or phrase or even a saying!
ANSWER

DEEP IN THOUGHT
Explanation
THODEEPUGHT – Here the word 'DEEP' is written inside the word 'THOUGHT'. so the correct phrase can be read as 'Deep In Thought'
The meaning of the phrase 'Deep in thought' is that : one is deeply absorbed in thought or deep thinking.