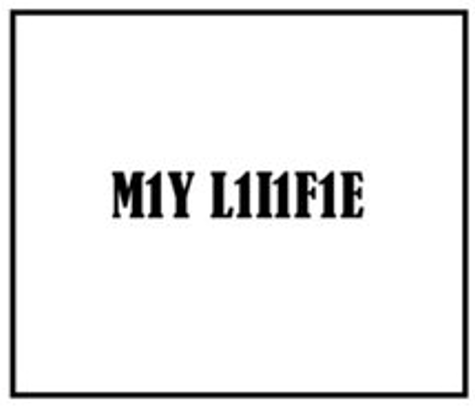 If you check the above puzzle you can see there are number 1 between each alphabets. Can you guess the correct words or phrase from above rebus picture?
M1Y L1I1F1E
Hint: If you remove all the 'One's' in-between the alphabets, you will get the words 'MY LIFE'. Now it's your turn to find out the right answer. Submit your answers in the comment section below.
If you five up, scroll down to check the correct answer!
ANSWER

ONCE IN MY LIFE
Or
FOR ONCE IN MY LIFE
Explanation
There are four one's (1's) in between the words 'My Life'. So we get the correct phrase as 'Once in my life'