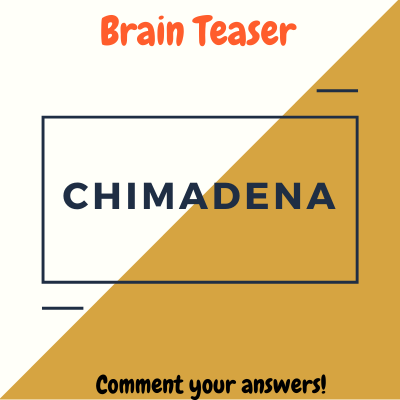 CHIMADENA – Solve the Latest Rebus Picture Puzzle
Can you guess the correct phrase?
The hint is given in the above picture. Submit your answers in the comment section below!
ANSWER
"MADE IN CHINA"
Explanation
In the given clue 'Chimadena', the word 'MADE' is given in between the word 'CHINA'.
CHIMADENA
So the correct phrase is 'MADE IN CHINA'. This phrase denotes the products made or manufactured in China.