Rebus puzzle with Answer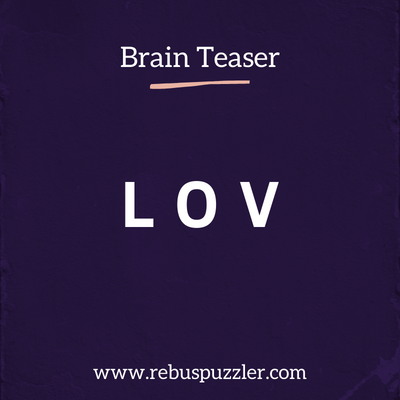 Guess the correct phrase from the above hint:
LOV
Solving these type of brain teasers will help to improve your analytical thinking. Making children to solve the puzzles help them in cracking aptitudes in future.
Scroll down to check the right answer
ANSWER

NEVER ENDING LOVE
Explanation
From the hint, you can see that there is no letter 'E' for the word 'LOVE'. So the word 'LOVE' doesn't end without 'E'.
Thus the answer can be interpreted as 'Never Ending Love'.