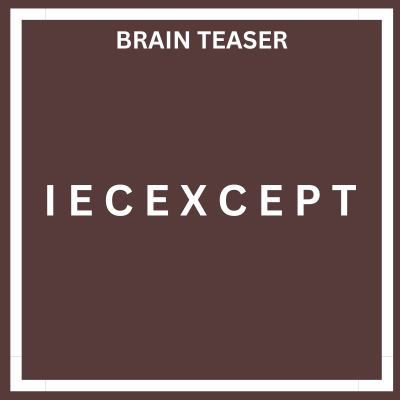 IECEXCEPT
Look for clues in the above picture and guess the correct word or phrase. Think outside the box and use your imagination.
Hint: There are letters I, E and C before the word 'EXCEPT'.
Scroll down to see the right answer.
ANSWER

"I before E, except after C" 
Explanation
In the given hint the, there is letter 'I' before 'E' and the word 'EXCEPT' after the letter 'C'
The rule "I before E except after C" is a mnemonic device that is often taught to help people remember how to spell words with the letters "i" and "e" next to each other. However, the rule is not always accurate, and there are many exceptions.