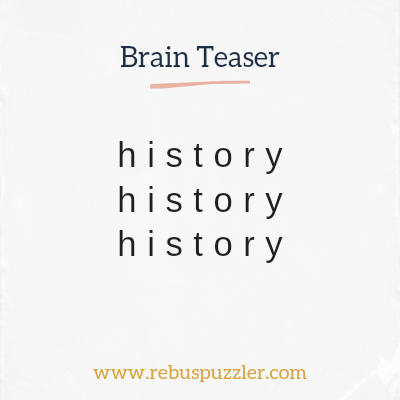 Can you solve the above brain teaser and guess the correct phrase?
history
history
history
Want to know the correct answer?
Then scroll down…
ANSWER
'History Repeats' – is the answer
Explanation
In the above hint the word 'history' is repeated 3 times. Thus we can guess the right answer as ' History Repeats'.
The meaning of the term 'History Repeats' is that: Something that happened in the past will or is likely to happen again.